Committed to Serving the Public
The mission of the Public Works Department is to provide and maintain the infrastructure of the City of Coos Bay while protecting the health and welfare of the City residents, businesses, and visitors. We are here to provide quality services, within available resources, to our customers in a timely and effcient manner, as well as to support economic growth and development with the unity and trust of highly qualified and skilled personnel.
---
Get To Know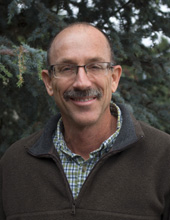 Jim Hossley
Director
Contact
541-269-8918
Bids, RFPs & RFQs
Current Request for Bids, Proposals and/or Qualifications from the City of Coos Bay
GIS Services
Creating, maintaining and delivering accurate, up to date geographic information resources for the City of Coos Bay staff and its citizens.
What is GIS?
A geographic information system (GIS) integrates hardware, software, and data for capturing, managing, analyzing, and displaying all forms of geographically referenced information. It is a computer-based tool for mapping and analyzing things that exist and events that happen on earth. GIS technology integrates database operations and statistical analysis with the unique visualization and spatial analysis benefits offered by maps. These abilities distinguish GIS from other information systems and make it valuable to a wide range of public and private enterprises for explaining events, predicting outcomes, and planning strategies.
GIS Services
GIS Services administers the development, maintenance and analysis of all enterprise-wide geospatial features and data sets for the City. Other responsibilities include thematic map production, GPS data collection/integration and installation/maintenance of all GIS software on the City's network.
CITY GIS MAP Gallery
Coos Bay Estuary Management Plan Map
External Links
Contact
Kevin Neff
GIS Coordinator
541-269-1181 x 2258
kneff@coosbay.org
Operations Division
The Operations Division is responsible for the maintenance of the public infrastructure.

Services provided by this division include: the repair of City streets, sidewalks, storm water, street sweeping, tree service, public drainage facilities, mowing of City's property, installation of traffic control devices, traffic signals, traffic markings, fleet management and facility management. Operations Division also oversees project management and contract management of large infrastructure and facility projects, which includes securing outside resources such as grants to assist both the department and other shareholders in achieving the City's goals.

Randy Dixon
Operations Administrator
(541) 269-1181, ext 2201
rdixon@coosbay.org

Plans, schedules & Documents:
Streets Task Force Recommendations
Coos Bay Transportation System Plan