Ready and willing to serve you
The City of Coos Bay operates on a Council/Manager form of government with a Mayor and six Councilors, all volunteer positions, elected by the citizens.
This section of the website is designed to assist our community in finding the information you need fast. We have included contact information for sources outside our site as well as city staff. Here you will find forms, regulations, information on projects as well as information on meeting agendas and minutes for the councils, boards and committes that serve our community.
If you can't find it, let us know!
---
Mayor and City Council
Like most cities in Oregon, the City of Coos Bay utilizes the "Council-Manager" form of government. Under this system, the City Council sets policies which are then implemented by the City Manager who is selected and serves at the pleasure of the Council.
City Council Documents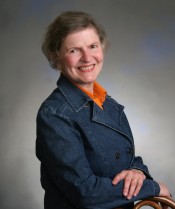 Contact
Email me
541-267-2491
Crystal Shoji Mayor
Mayor Crystal Shoji has been the owner of Shoji Planning, LLC located in downtown Coos Bay since 1996. A graduate of Western Oregon University, she is a certified planner through the American Institute of Certified Planners (AICP) and a certified facilitator. She consults with organizations and individuals throughout Southwestern Oregon, and she has assisted numerous local groups in organizing for the future.
Prior to establishing Shoji Planning, LLC, Mayor Shoji was the executive director of the Bay Area Chamber of Commerce for eleven years, a local government planner and citizen coordinator, and an educator. She is currently active in the Bay Area Chamber of Commerce and the Coos Bay North Bend Rotary Club assisting with numerous cultural and civic endeavors throughout the community. In the past, she was recognized as a Delta Kappa Gamma Society Coos Bay person of achievement and an Oregon Chamber Executive of the Year.
Mayor Shoji is committed to the citizens of Coos Bay. "The City of Coos Bay is a wonderful place with a "can do" spirit," she said. "We pull together to achieve our goals."
Term Expires 11/2016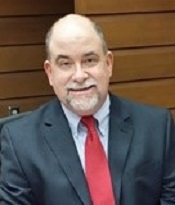 Fred Brick Councilor
I was born in Owatonna, a small town in southern Minnesota with a number of similarities to Coos Bay. My family owned a furniture store/funeral home, a very common combination in the Midwest. After graduating from Owatonna High School, I moved to St. Paul to attend University of Saint Thomas majoring History/Social Studies/Education and then went to graduate school at the University of Minnesota getting my Masters in History with a minor in Political Science and then finishing my coursework for my PhD (ABD).
While finishing my graduate work, I worked in property management, an experience which reinforced my desire to be a history professor. I came to Coos Bay to teach History and Political Science at Southwestern Oregon Community College eighteen years ago. In addition to my duties at SWOCC, I have been on the SCESD Board, the Harding Learning Center Site Council, the previous president of our faculty union at the college, and involved in numerous other public activities
I never thought I would be a dad. I met and married my beautiful wife, Kim, a Coos Bay native, who had two precocious children from a previous marriage, and I became an instant step-dad. Our family quickly expanded when Kim gave birth to our daughter, Hayden. Our five year old nephew became a part of our family soon after. Not thinking that our family was quite complete and seeing the need for foster families in our area, we became foster parents and a temporary home for more than 20 children over the next few years. The adoption of three special needs children brought our grand total to seven. That is the shortened version of how I became a dad to seven children in less than seven years.
My family is my life's work. I often tell my students and colleagues that teaching is a vacation for me. I love my family, job, and home; and that is why I want to help make Coos Bay more prosperous, family and youth friendly, while supporting growth, education, and keeping the South Coast that special place that thousands visit every year.
Term Expires: 11/2016
Mark Daily Councilor
Mark Daily was elected to the City Council in November 2012. Councilor Daily was originally elected and served on the Council from 2006 – 2010. Prior to serving on the Council, Councilor Daily served six years on the City's Planning Commission. Councilor Daily attended both San Diego State University and Southern Oregon University Colleges.
Councilor Daily, his wife Gina, and their two sons moved to Coos Bay in 1998. Together they own and operate the Outdoor In and Coast Karate. Councilor Daily is a member of the Downtown Association and the Bay Area Chamber of Commerce.
Term Expires 11/2016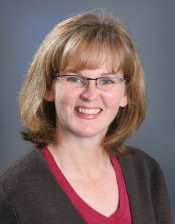 Jennifer Groth Councilor
Jennifer Groth was elected to the Council in 2010. She has lived in Coos Bay with her husband and daughter since 2000.
Councilor Groth graduated from Kansas State University with degrees in Economics and Political Science, then earned a Master of Public Administration degree from Syracuse University. Prior to moving to our community, she worked as a budget analyst and supervisor for the Federal Reserve Bank of Kansas City, and she was employed by the American Funds Service Company in San Antonio as a business analyst and operations supervisor.
Since arriving in Coos Bay, Councilor Groth has become involved in the community as a Business Manager and subsequent volunteer at the Boys & Girls Club, has served as the President and Vice-President of the Coos County Historical Society, as the Treasurer of the Coos Bay Schools Community Foundation, the League of Women Voters, and the Zonta Club of the Coos Bay Area, and as the Coordinator of the Coos Waterfront Walkway Partnership.
Term Expires 11/2018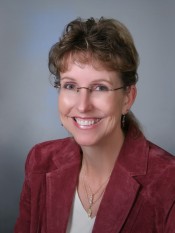 Stephanie Kramer Councilor
Stephanie J. Kramer was elected to the City Council in November 2006. Councilor Kramer has lived in the Bay Area since 2002. She grew up in Ft. Collins, Colorado where she attended Colorado State University. She has a Bachelor of Science degree in Food Science and Nutrition. Stephanie and her husband Thomas moved to Coos Bay from San Diego, California where she was the general catering manager for San Diego State University.
Stephanie and her husband own the Old Tower House Bed and Breakfast, and Coos Bay Marine Towing and Salvage holding contracts with Vessel Assist/Board US. She has been on the board and a charter member of the Concerned Citizens of Empire, is a member of the Charleston Merchants Association, and the Bay Area Chamber of Commerce. She currently serves as a Council representative on Alternative Youth Activities, Boat Building Center Board, Community Coalition of Empire, and Mingus Park Pool Management Board.
Term Expires 11/2018
Thomas Leahy Councilor
Tom visited Coos Bay in 1974; and at that time, decided to stay here because of all the natural beauty and the small town atmosphere. Tom was born in St. Paul, Minnesota, and he received his college education at St. Cloud State University earning a degree in Elementary Education and Science. He was hired by Coos Bay School District and served as Principal at Milner Crest, Assistant Principal at Marshfield, Director of Special Programs and an elementary teacher. He earned his graduate degree at the University of Oregon in Administration.
Tom retired in 2003; and since that time, he has continued to be "civic-minded" through volunteering for the community and its' citizens. He is a Founding Member of the Coos Bay Boat Building Center, the Boys and Girls Club, and the Bay Area Rotary Club.
Currently, he is Director of Tall Ship Days and is active with the Concerned Citizens of Empire. He is an avid local historian and his particular focus is the Tall Ships built in our community.
Term Expires 11/2018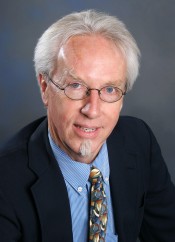 Mike Vaughan Councilor
Councilor Vaughan filled a vacancy that occurred in May of 2011, Councilor Vaughan was later appointed by a unanimous vote of the current council, sworn in and sat down for his first council meeting June 7, 2011.
Councilor Vaughan has served on the City's Design Review Committee, Parks Commission, and Coos County Weed Advisory Board forming a volunteer group to systematically eradicate invasive plant species in the community.
Councilor Vaughan earned a Landscape Architecture degree from the University of Oregon in 1992, and he has operated Mike Vaughan Landscape Design office since then designing residential & commercial landscapes as well as urban planning here in the community. The Vaughan family has been in the Coos Bay/North Bend community for over 100 years participating in civic and governmental affairs and the timber industry.
Term Expires 11/2016
Departments
Links to each department's section.
City Goals
2014 Council Top Goals and Priorities
Citizen Education & Involvement: Educate, cultivate, and encourage public participation in City government, urban renewal, and disaster preparedness.

Educate citizens on the roles and activities of City government and Urban Renewal.
Educate citizens on street, wastewater, and stormwater infrastructure needs in the City.
Educate citizens on disaster preparedness.
Encourage citizen input and volunteerism in City government and the Urban Renewal activities.
Infrastructure and Services: To maintain and improve the City's physical infrastructure and provide quality services for current and future citizens.

Top Goal Priorities:
Maintain staffing levels to adequately provide core services.
Ensure that the City can protect and enhance the useful life of streets, utilities, and facilities.
Ensure staff is properly equipped and trained to deliver city services to those who work, live, and visit the City of Coos Bay.
Economic Development & City Revitalization: To create a vibrant community for City citizens and entrepreneurs.
To promote and assist in the revitalization of the Downtown and Empire URA Districts in an effort to provide development opportunities for businesses and industry.
To coordinate with our economic development partners in an effort to attract, retain, and promote expansion of local business opportunities.
Finance: To adopt and maintain a sustainable budget that reflects City priorities and realizes current economic conditions.
Provide a sustainable level of core services, meet regulatory requirements, and contribute to a stated goal within budgetary constraints of predictable revenue.
Maintain public trust and confidence by utilizing resources in the most efficient manner possible.

City Policies & Procedures: To review and evaluate the City Charter, ordinances, and policies to provide for the current and future needs of the citizens.
Evaluate the City Charter, ordinances, and policies to efficiently address the needs of the businesses and citizens in a cost effective and timely manner.
Evaluate the City Charter, ordinances, and policies for compliance with existing and revised federal and state regulatory agency rules.