Ready and willing to serve you
The City of Coos Bay operates on a Council/Manager form of government with a Mayor and six Councilors, all volunteer positions, elected by the citizens.
This section of the website is designed to assist our community in finding the information you need fast. We have included contact information for sources outside our site as well as city staff. Here you will find forms, regulations, information on projects as well as information on meeting agendas and minutes for the councils, boards and committes that serve our community.
If you can't find it, let us know!
---
FAQs
Q:

× What is my property zoned?

The Zoning Map shows the zoning for the entire city; just zoom in to find your property. You can also call the Planning Division of the Community Development Department at 541-269-8918. You'll need to know the property address or, if it is an undeveloped property, some other means of identifying it such as cross streets or tax parcel information. We can help you find the answers you need. Allowed uses on a property are based on the zoning designation. Zoning definitions and descriptions are included in the Coos Bay Municipal Code, Title 17.

Q:

× What is allowed in a burn barrel?

Only domestic waste may be burned in a barrel. Paper, cardboard, and yard debris all must be dry before being burned.

Q:

× Who is responsible for the improved and unimproved right of way next to my house?

The property owner is responsible for the maintenance of the improved and/or unimproved right of way adjacent to the property. The right of way must be maintained so that vegetation in not overgrown and causing a vision clearance issue, and sidewalks must be maintained and in good repair and safe condition. See Coos Bay Municipal Code Section 12 .
View All
Mayor and City Council
Like most cities in Oregon, the City of Coos Bay utilizes the "Council-Manager" form of government. Under this system, the City Council sets policies which are then implemented by the City Manager who is selected and serves at the pleasure of the Council.
City Council Documents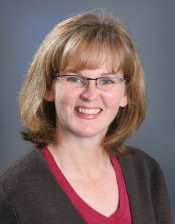 Jennifer Groth Councilor
Jennifer Groth was elected to the Council in 2010. She has lived in Coos Bay with her husband and daughter since 2000.
Councilor Groth graduated from Kansas State University with degrees in Economics and Political Science, then earned a Master of Public Administration degree from Syracuse University. Prior to moving to our community, she worked as a budget analyst and supervisor for the Federal Reserve Bank of Kansas City, and she was employed by the American Funds Service Company in San Antonio as a business analyst and operations supervisor.
Since arriving in Coos Bay, Councilor Groth has become involved in the community as a Business Manager and subsequent volunteer at the Boys & Girls Club, has served as the President and Vice-President of the Coos County Historical Society, as the Treasurer of the Coos Bay Schools Community Foundation, the League of Women Voters, and the Zonta Club of the Coos Bay Area, and as the Coordinator of the Coos Waterfront Walkway Partnership.
Term Expires 11/2018
Stephanie Kilmer Councilor
Stephanie Kilmer was elected to the Council in November 2016. She has lived in Coos Bay for 49 years, and she has been part of the local working class for nearly as long. Her first job meant connecting to businesses and residents by delivering newspapers from an early age. Later she worked at her family-owned business Bay Cities Ambulance. After returning from college, she began her career as a Reporter and Assignment Editor for the local TV station. This put her right on the sidelines of the many things that make this community work - including government meetings from the council to committees.
She knows how important communication and listening is to the citizens and businesses that are affected by government activities; and how important transparency and accountability for those actions can be.
She has successfully operated K-DOCK Radio for 23 years. She built a great team that works together for common goals. She has expanded the company's services to help other businesses grow. With the digital marketing side, businesses and organizations can use today's technology to reach their customers. She was also able to expand the business' services to include the Sound and Music brand that has enhanced business promotions and community events.

Term Expires 11/2020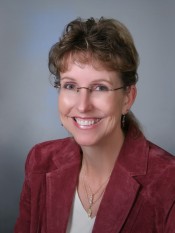 Stephanie Kramer Councilor
Stephanie J. Kramer was elected to the City Council in November 2006. Councilor Kramer has lived in the Bay Area since 2002. She grew up in Ft. Collins, Colorado where she attended Colorado State University. She has a Bachelor of Science degree in Food Science and Nutrition. Stephanie and her husband Thomas moved to Coos Bay from San Diego, California where she was the general catering manager for San Diego State University.
Stephanie and her husband own the Old Tower House Bed and Breakfast, and Coos Bay Marine Towing and Salvage holding contracts with Vessel Assist/Board US. She has been on the board and a charter member of the Concerned Citizens of Empire, is a member of the Charleston Merchants Association, and the Bay Area Chamber of Commerce. She currently serves as a Council representative on Alternative Youth Activities, Boat Building Center Board, Community Coalition of Empire, and Mingus Park Pool Management Board.
Term Expires 11/2018
Philip Marler Councilor
Philip (Phil) Marler was elected to the Council in November 2016. He has lived in Coos Bay since 1992, and he has been a residential real estate appraiser in the area for over 20 years.
Councilor Marler served on the Coos Bay Planning Commission, the Coos Bay Budget Committee, and the Coos Bay Streets Task Force prior to becoming a City Councilor. He has also been a Coos Bay Lions Club member for 23 years.
Term Expires 11/2018
Departments
Links to each department's section.
City Goals
2015/2016 Council Goals and Priorities
City's Economic Development Goals:
1. Using the Planning Commission complete the Development Code update and present to Council for consideration.
2. Using the Urban Renewal Advisory Committee and URA Board members, update the Urban Renewal Plans.
3. Update the Front Street Master Plan.
4. Provide the Council information on becoming a "Certified Local Government" for their consideration.
5. Evaluate and seek ways to improve the City's tourism responsibilities (tourism promotion, tourism fulfillment, tourism development, etc.) and the best utilization of room tax revenue.
6. Evaluate possible commercial uses of the Boardwalk pavilions.
7. Evaluate the possible economic value and identify regulatory issues related to allowing float houses in the bay.
City's Curb Appeal Goals:
1. Develop a "Hwy 101 Curb Appeal Enhancement Master Plan" for Council's consideration.
· Plan would include possible implementation components along with estimates for both implementation and the ongoing maintenances costs.
· Enhancement options for the City's entrance / welcome signs.
2. Draft a Weed Ordinance limited to Hwy 101 and other City main arterials for Council's consideration.
3. Draft an ordinance prohibiting new chain link fences along Hwy 101 and / or in the downtown URA boundaries for Council's consideration.
4. Develop an Empire "bump out" landscaping / flower enhancement proposal for Council consideration.
City's Infrastructure Goals:
1. Roads:
· Break ground and complete the South Empire Multimodal project.
· Using the Tree Board, update the Street Tree Policy & Species List for Council's consideration.
· Complete the Utility Trench / Pavement Restoration Policy for Council's consideration.
· Complete the Engineering Standards related to streets and sidewalks for Council's consideration.
· Complete the Streets Assessment and develop a long range road restoration plan for Council's consideration.
· Evaluate SDC policy and the current moratorium as it pertains to funding future multimodal road enhancements and present to the Council for consideration.
· Using the Street's Task Force evaluate potential funding sources for street maintenance to include but not limited to a local gas tax, transportation utility fee, general obligation bond, increased franchise fees.
2. Wastewater / Stormwater:
· Develop Engineering Standards related to wastewater and stormwater collection systems for the Council's consideration.
· Begin design plans on the following sewer and storm water infrastructure projects:
a) Final design for Plant 1 Digester update.
b) Facility Plan Amendment for Wastewater Treatment Plant 1.
c) Design plans for Pump Station 16
d) Design plans for the Mingus Park sewer replacement project
e) Pre and Final Design plans for Wastewater Treatment Plant 1
· Begin construction on the following sewer and storm water infrastructure projects:
a) Wastewater Treatment Plant 2.
b) Salmon/Michigan Alley sewer replacement project.
c) Kingwood Canyon sewer replacement project.
d) 4th, 5th, & 6th Ave sewer replacement project.
e) N. 8th Street sewer replacement project.
f) Isthmus Slough sewer force main / pipe project.
g) Park & Highland sewer replacement project.
h) S 10th Street (Blossom Gulch School) sewer replacement project.
i) Birch & Front storm drain replacement project.
j) Pump Station 1.
k) Pump Station 16
· Draft the following for Council's consideration:
a) Storm Water Management Plan
b) Storm Water Ordinance
3. Parks
· Using the Parks Commission, complete the Mingus Park Master Plan for Council's consideration
· Using the Parks Commission, complete the Boardwalk Master Plan for Council's consideration
· Pursue grant funding and/or donations to implement Parks Master Plan components as prioritized by the Council
4. Facilities
· Using the Library Facility Steering Committee to assist the City and the Library Board with the following:
a) Creation of a strategic plan.
b) Completion of a needs assessment.
c) Evaluate potential location(s) for a new library facility.
d) Creation and implementation of a capital campaign.
Funding City Services Goals:
1. Pursue grant funding for Public Safety equipment & training.
2. Pursue grant funding for targeted public safety education and enforcement on crosswalks, seatbelt and DUII laws.
3. Evaluate the City's contracting rates with local fire districts.
4. Evaluate the City's Building Codes and Planning fees.
5. Complete a five year Capital Improvement Plan (MCIP) to assist the Council in planning for future capital needs. Components of the CIP would include the following:
a) Wastewater / Stormwater
b) Pavement
c) Facilities
d) Parks
e) Fleet
f) Technology
Planning Commission
The Planning Commission functions primarily as a comprehensive planning body by proposing policy and legislation to the city council and by implementing regulations relating to the growth and development of the community.
The Planning Commission is a seven-member citizen advisory board appointed by the City Council. It is the decision-making authority for many land use applications. It also makes recommendations to the City Council on land use planning issues. The Planning Commission meets the second Tuesday of each month at City Hall. Its meetings are open to the public.
| | |
| --- | --- |
| MEMBERS | TERM ENDING |
| Christine Coles, Chair | 12/31/2019 |
| Jim Berg | 12/31/2017 |
| Katherine Flores | 12/31/2018 |
| John Peery | 12/31/2018 |
| Jeff Marineau | 12/31/2017 |
| Philip Marler | 12/31/2019 |
| Rex Miller | 12/31/2019 |